City Water System
How can you be sure of the city water quality coming into your home which depends on plant facility maintenance, equipment and testing frequencies? The levels of chlorine chemical pollutants are ever increasing. Are you satisfied with the minimum government acceptable contaminant levels? Take control of your water quality with multi- stage purification.
Eliminate:

CHLORINE

SMELLS

HEAVY METALS

CHEMICALS & POLLUTANTS
City Water
Systems
What going on with the city water?
More than half the chemicals detected are not subject to health or safety regulations and can legally be present in any amount-

Environmental Working Group(EWG)

Up to 2/3 of the harmful effects of chlorine is due to the inhalation and skin absorption while showering-


American Journal of Public Health

There are serious deficiencies in water treatment plants in 75% of the states. It is estimated that 66% of Safe Drinking Water Act violations aren't reported-


U.S. General Accounting Office.
See how Chlorine and Chemicals enter your body
Systems Designed for your needs
Multi step processes for a broad range of pollutants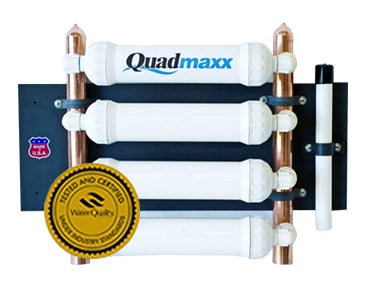 Quadmaxx
Compact, powerful, high flow rate Ideal for home up to
3 bathrooms, RV, condo
Whole House Purification
4X purification capabilities
Parallel design increases purification time
3D Matrix discs – more surface contact
Multiple discs with more processes
KDF for metals and bacteria purification reduction
Removes 99% Chlorine, Cysts, Chemicals
Removes odors & improves taste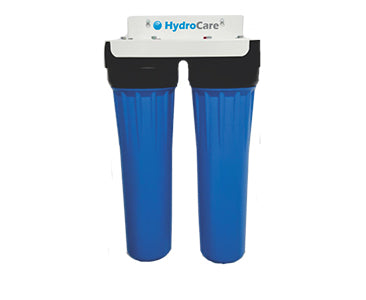 CityPlus
Large Capacity Whole House High flow rate and purification- 20" Housings
Gradient Prefilter removes sediment, iron, microorganism
Nanotechnology carbon block
99% removal Chlorine, Cysts, Chemicals
95% removal of THMs & VOCs
Removal of mercury, lead, other heavy metals
Removes odors & improves taste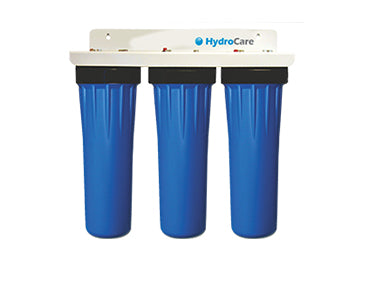 CityMaxx
Large Capacity Whole House High flow rate and purification PLUS Limescale Elimination 20" Housings
Gradient Prefilter removes sediment, iron, microorganism
Nanotechnology carbon block
99% removal Chlorine, Cysts, Chemicals
95% removal of THMs & VOCs
Removal of mercury, lead, other heavy metals
Removes odors & improves taste
Limescale Prevention & Elimination
Systems designed for high flow rates without pressure loss